Greenville Textile Hertiage Society Chorale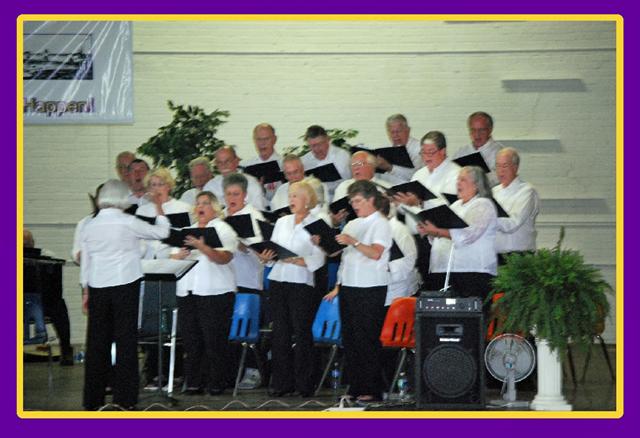 The Greenville Textile Heritage Society Chorale represents a diverse group of singers
sharing a love of music and their common heritage. Initially most either attended Parker High School or grew up in one of Greenville's textile mill villages; however, interest in the Chorale has grown and the group has warmly included anyone who loves to sing and has an interest in the textile heritage of our area.Those who had the privilege of growing up in the textile communities are proud of their heritage and want to preserve their wonderful memories of days gone by.
The Chorale was formed in March 2010 under the direction of Mrs. Judy Edwards and is accompanied by Mr. Randy Blackburn. The Chorale made their debut performance at the
God and Country Rally held on June 27, 2010 at the Legacy Charter School Parker Auditorium.